This Month In SWA​
Welcome to This Month In SWA - a monthly roundup of Azure Static Web Apps news and updates from the Product Team, Cloud & Student Advocacy - and from you, our amazing Developer Community.
Click here to read the latest issue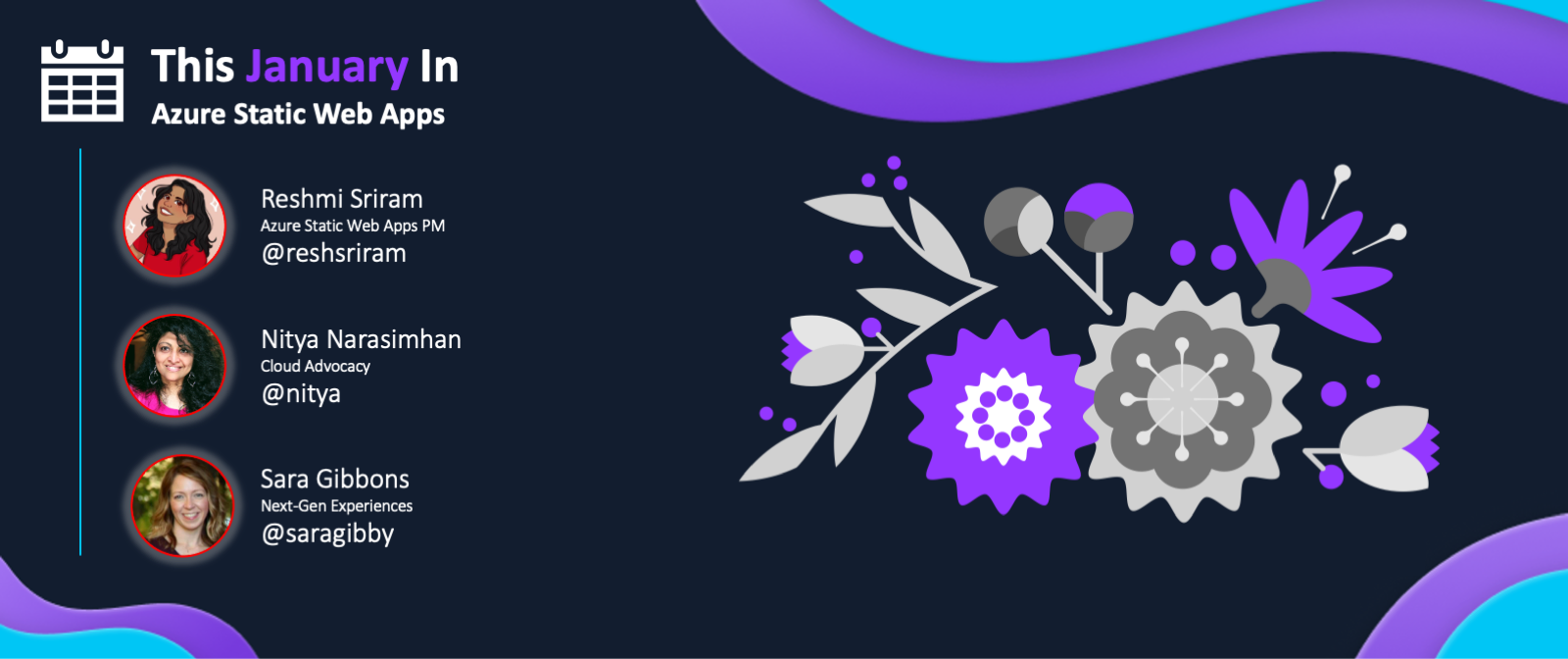 ---
View Past Editions​
We'll keep this section updated with links to the monthly roundup posts, once they've been published.
---
Call For Contributions​
Have you built something recently you want to share?
Use the custom issue to submit your news, articles, or events, for consideration this month, or in future issues.
Next Publication Date: February 20, 2023
Contribution Deadline: February 15, 2023
---
Why This Roundup?​
Since we concluded the #30DaysOfSWA series in May/June 2022, we've noticed many of you continuing to visit this site for updates. At the same time, we've seen new posts published on the #staticwebapps tag on dev.to and on Tech Community blogs. And we've seen learning events shared via tweets @AzureStaticApps that many of you may not be aware of.
So we thought - why not round up all the SWA news and activities each month, and make them available in a single post for convenient reading. The result: This Month In SWA - a blog post that we will publish on the last Wednesday of each month. The kind of content we hope to feature includes:
🗓 | Events: Past and Upcoming, featuring SWA talks or training opportunities.
📢 | Announcements: Latest news or updates from the Product and Engineering teams.
👀 | Content Updates: New articles, tutorials or samples authored by Microsoft developers.
🐝 | Community Buzz: New articles, tutorials or samples authored by Community developers
🌟 | Spotlight: Featuring a project or person that makes a difference to SWA developers.
---
How to Contribute?​
Want to contribute content to our roundups?
Just submit this custom issue with a link to your event, code project or content.
Feel free to share the issue with others for upvotes
We review submissions the week prior to publication
Accepted submissions will be tagged with link to post (and issue will be closed)